สินค้าทุกชิ้นรวมค่าบริการส่ง EMS ถึงบ้านแล้วนะครับ
สนใจนัดดูสินค้าได้ที่สุขุมวิท 71 หรือสถานีรถไฟฟ้าพระโขนง (สะดวกเกือบทุกวัน)
: สี่แยกแคราย (นนทบุรี) สะดวกวันพฤหัสบดี และวันอาทิตย์ (รบกวนนัดล่วงหน้า เผื่อมีการเปลี่ยนแปลง)
พูดคุยสอบถามรายละเอียดได้ที่ E-mail
kkalle@hotmail.com
Line ID : vichakornk
โทร. 084-166-1499 (True) , 084-711-7171 (AIS) , 083-189-8788 (Dtac) K.ครับ
โอนชำระเงินได้ที่บัญชี
นายวิชกร ทวีโชคชาญชัย
ธนาคารไทยพาณิชย์ สาขาสุขุมวิท ซอย 71
เลขที่บัญชี 071-274-8601
Oakley Judge II Chronograph สินค้าตัวโชว์ ไม่มีกล่องมานะครับ แต่ใหม่เอี่ยม ไม่เคยผ่านการใช้งาน จะมีรอยเปื้อนสีเลอะด้านในตรงสายหนังนิดหน่อยครับ แต่ไม่มีผลต่อการสวมใส่ เพราะตอนใส่อยู่ไม่เห็นครับ
หน้าสี Copper ราคาเรือนละ 9,900 บาท
Oakley Judge II Watch Movement:
• Swiss made, gold plated, ten-jewel quartz movement.
• Five-hand analog display.
• Chronograph Functions.
• Center stop-second (1/1 sec.).
• 2 hand counter: 30 minutes and 12 hours.
• "Big Date" mechanical display.
• 48 month battery.
Oakley Judge II Watch Case:
• Impact forged stainless steel.
• Screw-down stainless steel case back.
• High-precision Computer Numeric Control (CNC) machining.
• Sapphire crystal with anti-reflective coating, Sub dial bezel with magnifying crystal.
• Dual-sealed crown for high-pressure endurance.
• 10 bar water resistance (100 meters / 330 feet).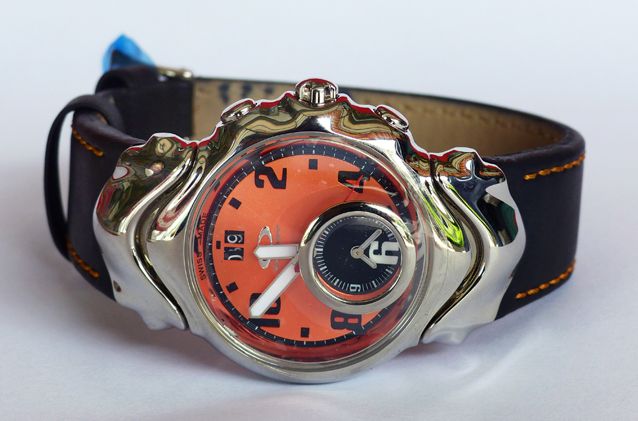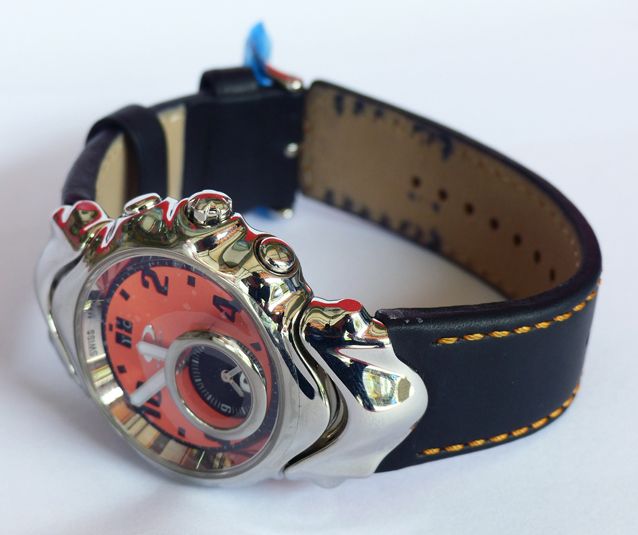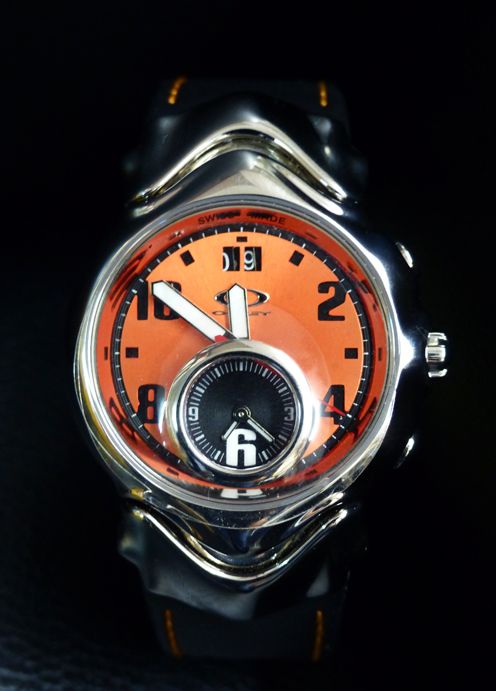 ขอบคุณ Oakley Society และทุกท่านมากครับ
สนใจสอบถามรายละเอียดกันเข้ามาได้ครับ